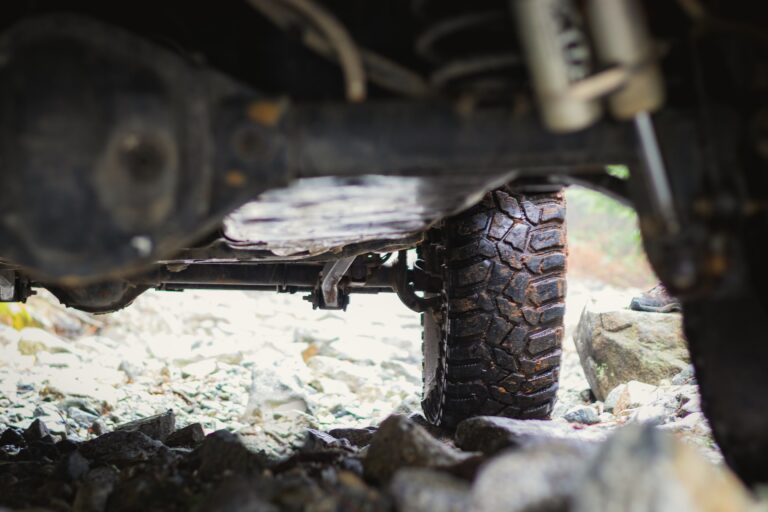 Suspension upgrades for 4×4 are a great way to enhance your vehicle's performance. They allow you to have more control over the terrain that you're driving on, which is helpful during off-roading trips when there are steep hills or obstacles on the road. Gresham Mechanical are 4×4 suspension specialists. 
If you're searching for the best '4×4 suspension near me', you've found it! We're the leading suspension experts in Cardiff, and we have an extensive range of products to suit your needs.  We can assist with GVM upgrades, and coilover suspension upgrades for more control over your vehicle's ride height. 
Our team is made up of expert mechanics with decades of experience in four-wheel drive vehicles. They know what it takes to get the job done right and offer a wide range of suspension options and upgrades. We can assist with suspension upgrades for towing caravans, leaf spring suspension for 4×4, and so much more. 
Gresham Mechanical has been in the business of providing quality products and services to four-wheel drive enthusiasts for the past 15 years.  Our team of experienced mechanics will work with you to ensure your vehicle is running at its best. Whether it be for off road or on road use, our goal is to provide you with the best possible service experience every time!When it comes to suspension upgrades, there's nothing like having an expert mechanic by your side who knows exactly what they're doing. We can provide advice and information on GVM suspension upgrades, 4×4 coilovers, shocks and struts, and more.  Let us help get your 4WD into shape so that you can explore Australia's beautiful outback without any problems!
Our 4×4 upgrades can help with stability and safety, especially if your car has been modified in other ways.  Our team of experts can help you decide on the best system upgrades and choose best 4×4 suspension lift kits for your vehicle
When you choose us as your mechanic, you'll receive great advice on how best to improve your vehicle's performance and handling. You won't find another service like this anywhere else! And if that's not enough reason to choose us over the competition, then check out our unbeatable prices! Contact us today for more information about our 4×4 suspension upgrades.