AIR CONDITIONER, RE-GAS AND REPAIRS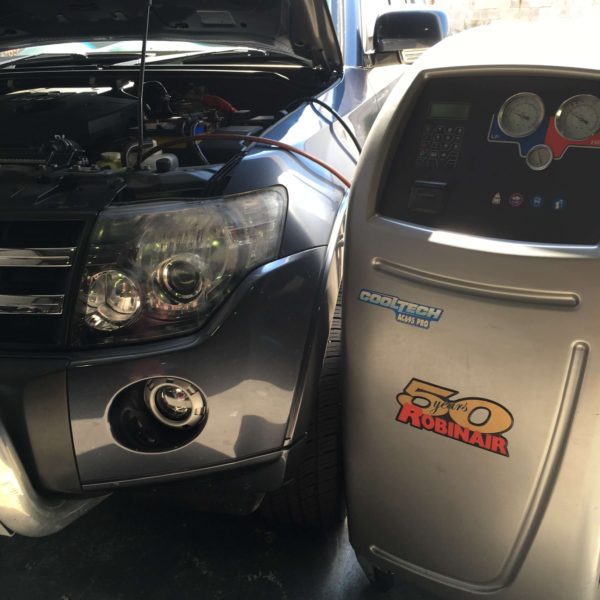 If you are looking for a car air conditioning service in Cardiff, look no further than Gresham Mechanical. The team at Gresham Mechanical have years of experience with car aircon regas and can provide the best service available. Whether you drive an old clunker or a brand new luxury car, we can help!
A car air conditioning regas is a service where an expert mechanic restores the correct refrigerant gas level in the sealed air conditioning system. With our years of experience in the Auto AC repair industry, we know what it takes to keep your vehicle cool during the hot summer months. Our car air conditioning repair prices are affordable and competitive, and can be customised to fit into anyone's budget. Plus, our helpful team can provide information on how we can make your summer or winter enjoyable again by keeping your car air conditioning system running smoothly year-round!
You know that sinking feeling when your car air conditioning doesn't work? It's over 40 degrees outside, you're stuck in traffic, and the heat is making you sweat like crazy. There's nothing more stressful than searching 'Car AC repair near me', or 'Aircon regas near me' when you're in a hurry.
Our regas car aircon service is something that most people don't think about until it's too late. If you're noticing your car isn't blowing out cold air, or warming up like it used to, then chances are you need to get it checked for leaks and have the system fixed. Important things to consider before getting this fixed: how old is your car? Is any of the equipment on the line rusty or leaking? Is the system making some obscure smells? If you're unsure, the helpful team at Gresham Mechanical can diagnose possible issues and get it fixed for you in no time.
Get ready to turn up the AC with our expert car air conditioning repairs in Newcastle. Contact us today to learn more about our air conditioning repair services.
Your vehicle's air conditioning system needs to be inspected regularly to keep it operating efficiently and you comfortable and cool. By having your A/C system regularly serviced by the air conditioning specialists at Gresham Mechanical, you can ensure your system remains in top working condition all year round, enabling you to enjoy a cool cabin in summer and fog-free windscreen in winter.
We provide air conditioning servicing, repairs and re-gassing, with our services including the following:
Check operation of valves, thermostats, condenser temperature and system pressure
Inspect drive belts, pulleys, hoses and other components
Check refrigerant and top up to required levels
Check cooling and overall operation
If the air conditioning system in your car is slow to cool the cabin or it doesn't deliver adequate air flow, it's time to have it inspected by our A/C specialists. For air conditioning repairs, servicing and re-gassing in Cardiff and Lake Macquarie, give Gresham Mechanical a call today.